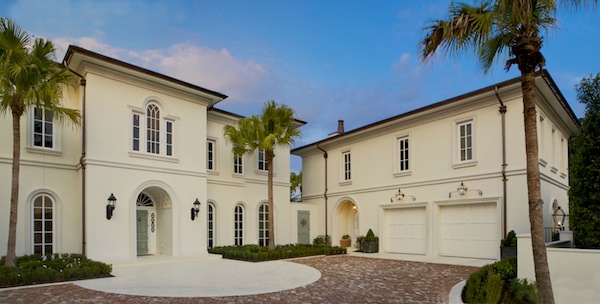 What you want to know about Custom Homes In Ponte Vedra Beach, Florida
When I first met Michael Lenahen at an after hours event with the Ponte Vedra Chamber of Commerce, I was so impressed with his genuine warmth and friendliness, I thought he was a Chamber event greeter! After our brief introduction, I put two and two together, and realized that here was one of our preeminent Ponte Vedra Beach luxury custom home builders networking with other chamber members. Being familiar with the reputation of Aurora Custom Homes, I had recommended Michael's company to my customers for their Oceanfront remodeling project just the day before. This was serendipity. We exchanged pleasantries about real estate in Ponte Vedra and business cards. I hoped we would meet again to discuss the Ponte Vedra Homes he has built, and we did!
What I found out about Michael Lenahen I now have the opportunity to share with you in The Floryan Post. His tag line "Building with Passion and Purpose" simplifies Michael's philosophy is for his life, his work and his vision. But what does it all mean? According to an article written by Ledyard Woods in Building Edge Magazine, 2007,
"Since forming his company in 1997, Lenahen attributes his success in the upscale housing market to a multi-faceted philosophy based on absolute genuineness. The approach combines his own pleasant personality with his innate passion for building and with his penchant for providing truly personal service. As a result, most of Aurora's customers enjoy a close working relationship with their builder even before construction has begun".
How true could this be? When I made an appointment to meet with Michael, I planned a fifteen minute meeting (figuring time is money for most builders, lawyers, physicians and CEO's) and he spent an hour and fifteen minutes with me. This was truly generous. He shared with me how he would interact with each customer I might refer to him and took me through the guiding steps he would employ in uncovering their needs. When I asked In how he came up with the name Aurora for his company, Michael reflected on its creation back in 1997.
Since the dawn of the new millennium was just a few years away and he was about to embark on the start of a new venture, the name Aurora came to his mind. He discovered that by definition, the word aurora means in the dawn of a new light in the early morning sky, and so the name Aurora made perfect sense! But Michael Lenahen was not new to the building business in 1997. He entered the construction business immediately following completion of his graduate degree in architecture. In the mid to late 80's, Michael was the Vice President and Construction manager for a local custom homebuilder constructing single family homes in Ponte Vedra Beach. In 1990, he focused his work in the high end, luxury custom home market as the original founder and co-owner of Benchmark Homes of Ponte Vedra. While immensely successful, Michael knew that there was more to custom home building than high volume and high dollars.
When he left to start Aurora Custom Homes, Michael decided that his new venture would be concentrated more on low volume and individual customer attention. His goal was simply "to form a one-to-one relationship between client and builder to produce a truly "custom" building experience."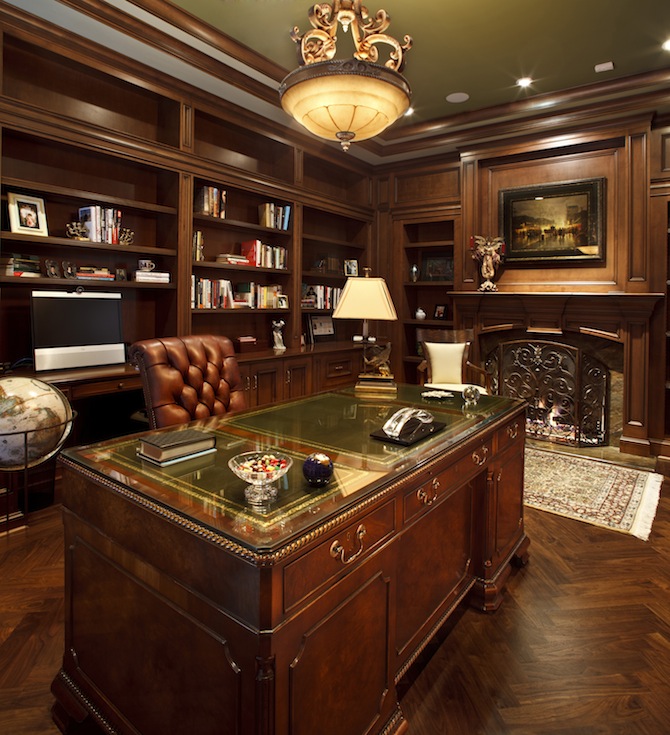 Aurora Custom Homes provides a comprehensive design / build service in order to simplify what will most likely be one of the largest financial investments in a client's life. Their individually designed custom homes built typically range in size from 4,000 square feet to 15,000 square feet and are priced starting at $800,000 and above. The top 10% of home prices in Ponte Vedra Beach start at $1,250,000. Currently Aurora Custom Homes has a 12,000+ square foot ocean front under construction that I hope to share a story about with you soon.
A thorough description of services from the pre-construction phase including building site review, design concepts, preliminary cost projections, budget estimates, on site construction management and intra office management are provided to each client. Michael shared with me his complete presentation package which includes an impressive list of client references, as well as business and personal contacts including subcontractors and suppliers.
As an extra added bonus, and totally by surprise, after meeting with Michael Lenahen, I received a hand written thank you note and a copy of his co-authored book "Building a Quality Custom Home". Now that is a class act of kindness. I am devouring page after page of invaluable advice that is geared towards those planning to build their dream home, so look forward to my book review in the next issue of The Floryan Post. Can't wait? Then for more information on Aurora Custom Homes please visit www.aurorabuilders.com and tell Michael Lenahen I sent you.
Kathleen Floryan