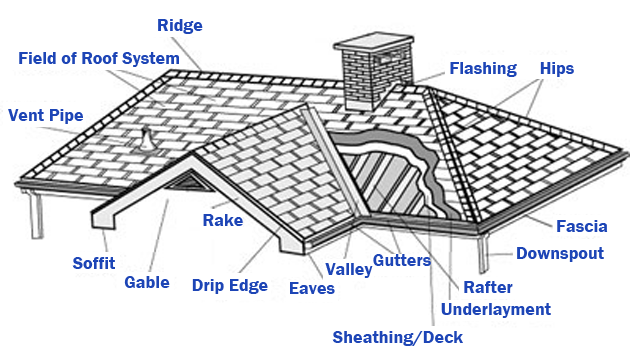 Often people who are seeking a long lasting roof with their home purchase look for one with a 50 year roof guarantee. But is that 50 year roof going to last 50 years or more? Well, yes and no and it's up to you! The guarantee is based on an assumption, that is, the owners have maintained the roof. The guarantee is limited typically to the material by the manufacturer not the installation (labor) and to one transfer of ownership. A specialty roof, whether it is terra cotta tile (flat, medium profile or high barrel style), slate, metal or one of the very finest tile roofs, (e.g. a Ludowici) must be evaluated annually and maintained to reach its potential life expectancy. Yes, annually, just like any other system in your house, air conditioner, electric, plumbing, irrigation, foundation, pest control and household appliances. Each system needs annual maintenance.
Here are five critical considerations for making sure your roof stays over your head.
1) Tile/Clay/Slate/Cedar Shake/Wood/Metal roofs are specialty roofs. Any general contractor or builder can inspect and install a shingle/architectural roof. However, a specialty roof requires a licensed roofing contractor. Not all builders have this license. In NE Florida, I recommend the services of Cache Company under the direction of Cindy Paquet, a licensed Roofing Specialist. Cindy and her team can be reached at 904-887-7663 or see theirWebsite.
2) Annual maintenance of a specialty roof should include not only a visual inspection from the ground looking up but an actual roof walk. According to Cindy Paquet "these specialty roofs, like high barrel roofs, are not as fragile as people think. Nor can you assume that since it is a 50 year roof there is nothing that has to be done to the roof". An annual inspection should include a visual inspection by walking on the roof inspecting the valley's, flashings, ridges, soffits and gutters for organic debris as well as broken or slipped tiles, loose ridge caps or loose mortar and cracking. " The roof inspection also should include inspecting inside the attic looking for water staining, trusses, fastening systems, condition of the chimney, if present, and below and around any pipes. "Walking the house perimeter can also be revealing" according to Paquet. "because it reflects how rain water travels down from the roof and can intrude through and into stucco or behind walls causing bigger problems for a homeowner." Cache offers an annual roof maintenance program that will provide you peace of mind in keeping your roof over your head, not under your feet!
3) Cleaning a specialty roof should never include high concentration chlorine. It is extremely important to remove all organic debris. Power washing or a non-pressure/soft wash roof cleaning might be the best treatment, but not all power washing companies are the same. Once cleaned and debris is removed you may want to have the tile resealed to reduce the buildup of mold/mildew/algae/moss and tree debris. Using a professional roof cleaning company who knows what products, how much pressure, and what techniques work best will go a long way to maintaining that 50 year roof life.
4) Repairing cracked, loose, missing tiles/slate/cedar shake/wood or metal pieces on a roof is easier if you have kept spare pieces and parts. On the underside of most tiles is a manufacturer stamp. But matching can sometimes be a bigger challenge. According to Cache's specialist, Cindy Paquet, the manufacturer may have changed their mold and the tile they make today may not fit what was put on your roof 10 years ago. (hmmm… so much for a 50 year roof style). So an expert licensed roofing specialist may have resources to find enough tile to replace a portion of the roof without replacing your entire roof. Another glitch may be related to the fact that "roof systems" used to install a roof 10 years ago are not necessarily the same "systems" used today. Just another reason to consult a specialist such as Cindy and her team at Cache.
5) When purchasing a home with any of the specialty roofs, do not trust the roof inspection to just a general, all purpose, home inspector. Keep in mind that specialty roofs require specialty treatment and specialty repairs. Your wisest investment upfront when buying a home with any roof, whether it is new construction or a resale home, is engaging a licensed roofing specialist to get "Up and Under" your roof. You will be glad you did your homework.